A real highlight from Rare Disease Day this year was seeing the spectacular sight of buildings and monuments lighting up to raise awareness. From well-known landmarks such as the Colosseum and the world's tallest building the Burj Khalifa, to parliament buildings and local monuments, building light ups were organised in over 14 different countries across Asia, Australia, Europe, South America and USA. 
Each individual effort to raise awareness locally sends a message of solidarity, breaking isolation globally!
Rare Disease Day 2020 saw a successful international campaign with thousands of events organised in a record number of countries around the world to raise awareness for people living with a rare disease.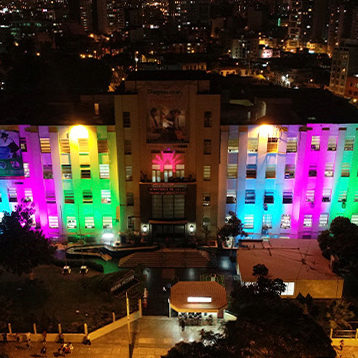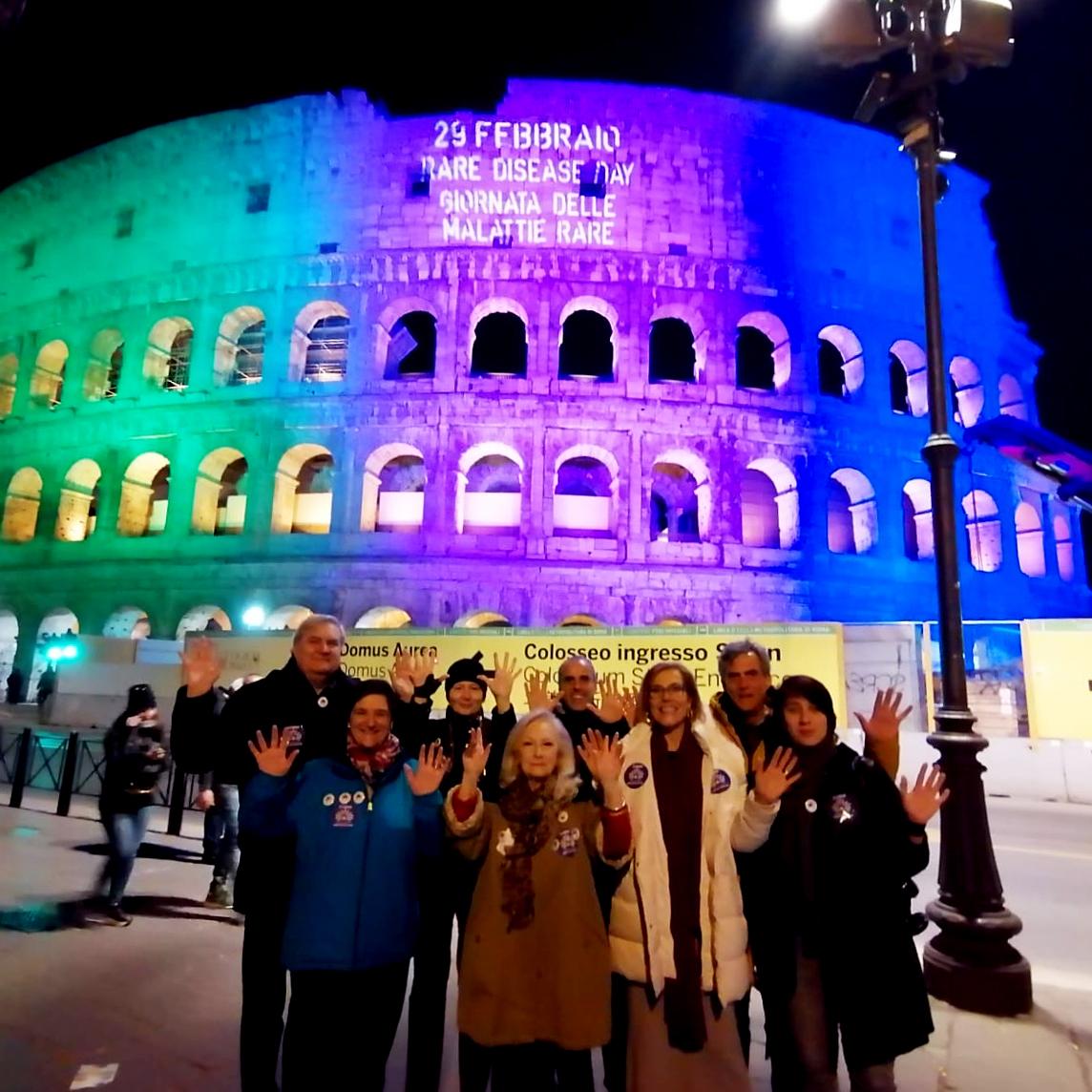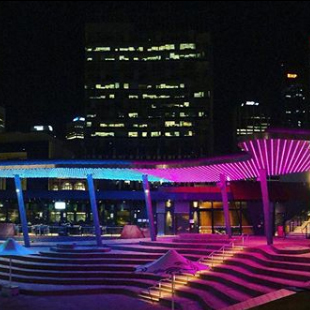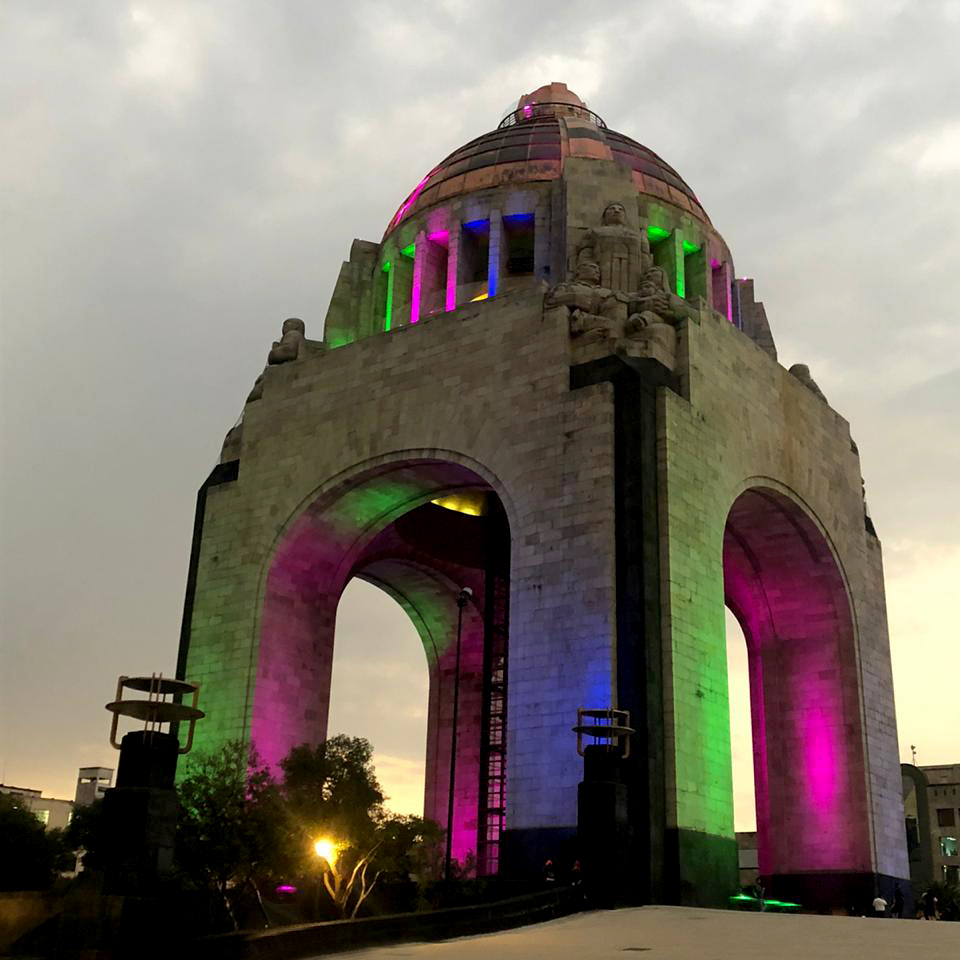 Showing the Rare Disease Day colours with pride!
The Rare Disease Day colours have come to symbolise the diversity of the rare disease community across borders; there are over 300 million people living with one of over 6000 different rare diseases. By using the Rare Disease Day colours to light up well-known monuments and public buildings the diverse rare disease community spread around the world joined together to share a strong message of solidarity. The initiative brought visibility to the rare disease cause and raised awareness amongst a wider public that on 29th February gathered in public squares or observed online the inspiring spectacle of seeing these landmarks illuminate for Rare Disease Day.
Andrew (Australia) and Simona (Italy) tell us how and why
We heard from Andrew, a rare disease patient advocate from Australia, and Simona from UNIAMO about their motivation and inspiration behind lighting up landmarks and buildings in their community for Rare Disease Day 2020.
Simona was involved in organising the lighting up of the Colosseum in Rome. Simona was inspired by the light up of the Empire State building, which lit up for Rare Disease Day for the first time in 2019.
"I found it so powerful that I decided to try to do the same with the Colosseum. I thought that having the Colosseum lit up would increase the visibility on social media reaching out for a larger public."
Andrew coordinated multiple building light ups in Australia, working alongside Rare Voices Australia. He reflected, "My motivation is to bring awareness to people about rare disease and at the same time remembering all those who have died due to a rare disease." 
The building light-ups embodied the campaign message 'Rare is many. Rare is strong. Rare is proud' through the public show of support for people living with a rare disease.  It brought the Rare Disease Day campaign into familiar public spaces, to raise awareness for and promote the inclusion of people living with a rare disease in society and in their local communities.
For those living with rare disease seeing the lit-up landmarks brought about feelings of inclusion and pride.
Simona believes the initiative "created a bright thread that has embraced all people with rare disease wherever they live. It was a powerful way to break the isolation and the fragmentation: everyone could proudly say: this landmark or monument lit up for me, for my son or daughter, for my sister or brother, for my niece or nephew."
How you can do the same in your country
Useful tips and practical guidance gathered from the community:
Be prepared and plan ahead (begin 4-6 months ahead) – start by researching landmarks that can light up in your area 
Be organised – keep track of the different buildings you have contacted
Reach out – coordinate with the national alliance/Rare Disease Day partner organisation and other patient groups in your community who are organising light ups in other cities to enhance and promote Rare Disease Day in your country.
The organisation of the building light ups takes planning and dedication. For Andrew it involved researching and contacting the organisations and landmarks that had previously lit up to supp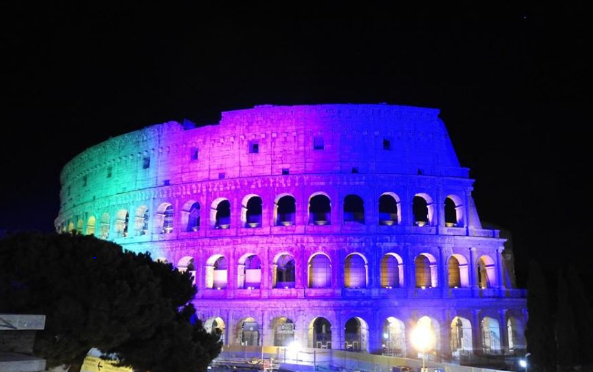 ort other causes. In his outreach he shared his own story of living with rare brain malformations. Thanks to his outstanding efforts, various monuments including City Hall in Brisbane and the Oval stadium in Adelaide amongst many other public buildings and bridges across Australia lit up for Rare Disease Day.
Lighting up the world-renowned Colosseum in Rome, was also not without its challenges. The Italian National Alliance and Rare Disease Day partner, UNIAMO, submitted a proposal to ACEA the body that would organise the lighting up of the building if agreed by their committee. Once the committee agreed, next steps included coordinating with the archaeological park that the Colosseum is part of and the municipality. The hard work paid off and the positive results were felt on the day itself.
"Once I made my way out of the metro station, that is just in front of the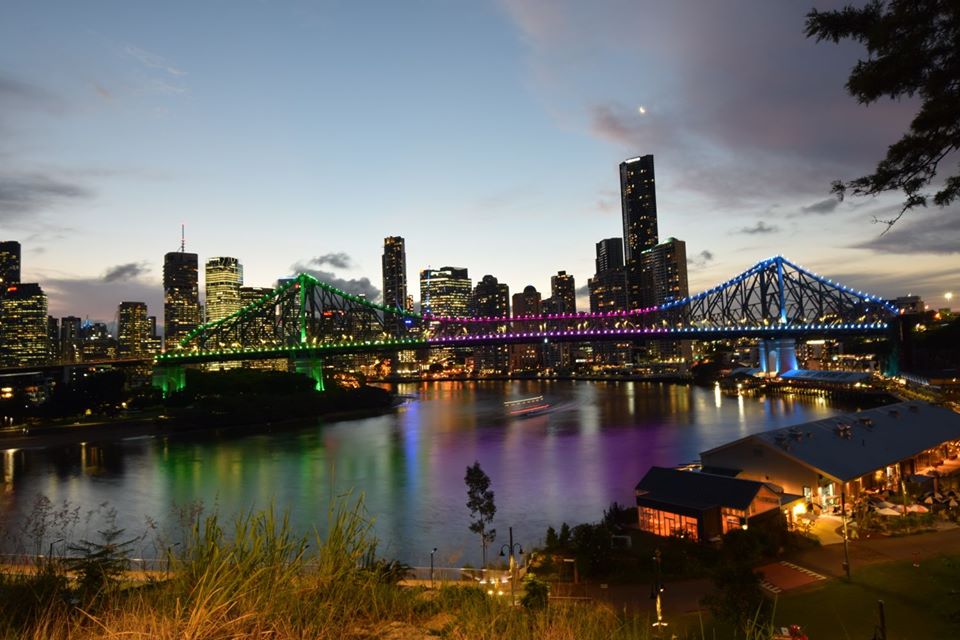 Colosseum, I saw it in all its worldwide known beauty and magnificence enhanced by the RDD Logo colours and the writing Rare Disease Day 2020. I felt an overwhelming joy, especially looking at the people, mainly tourists, around me who were both smiling and astonished and couldn't stop taking pictures of the Colosseum in this unusual dress. I was there with a group of friends of the rare disease community and we all felt so proud and happy."
Read more about Andrew's story in this article by Rare Voices Australia.