Download the official Rare Disease Day 2020 poster to display at your events, workplace or home and to share the message that Rare is many worldwide, rare is strong every day, rare is proud everywhere.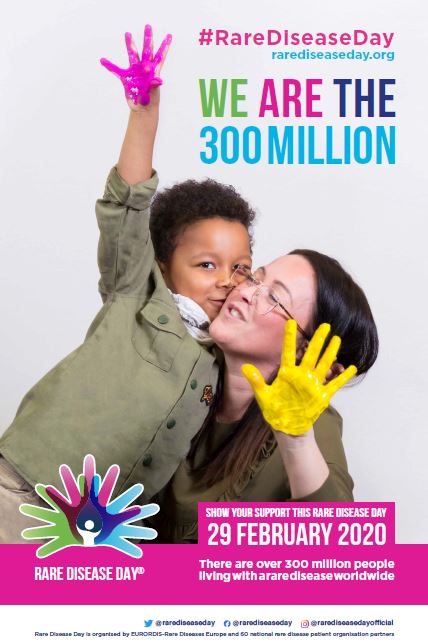 We encourage you to share the Rare Disease Day poster on Facebook, Twitter and Instagram. 
In the downloads section you will find these different poster formats available: 
You can adapt the poster to be used at your event by using the editable file format (psd) to translate the text or add information about your organisation as well as your logo to the poster footer. 
If you have questions about how to adapt or translate the Rare Disease Day poster please get in touch at [email protected]. 
Use the new Rare Disease Day 2020 Facebook and Twitter cover photo on your social media accounts. 
Don't forget you can also customise your social media profile picture with the Facebook frame or Twibbon.
For more ways to get involved in Rare Disease Day 2020 take a look at the Rare Disease Day Infopack. 
#RareDiseaseDay