The official Rare Disease Day 2021 video launches today and is already available in 36 languages, kicking off the international patient-led movement that puts rare diseases in the spotlight.
6 continents, 6 portraits, 6 heroes, 6 lives. The official Rare Disease Day video shines a light on the global and wide community of 300 million people and over 6000 rare diseases, represented by Angelina, Syafiq, Regina, Tristan, Jon-Kristian and Harvey.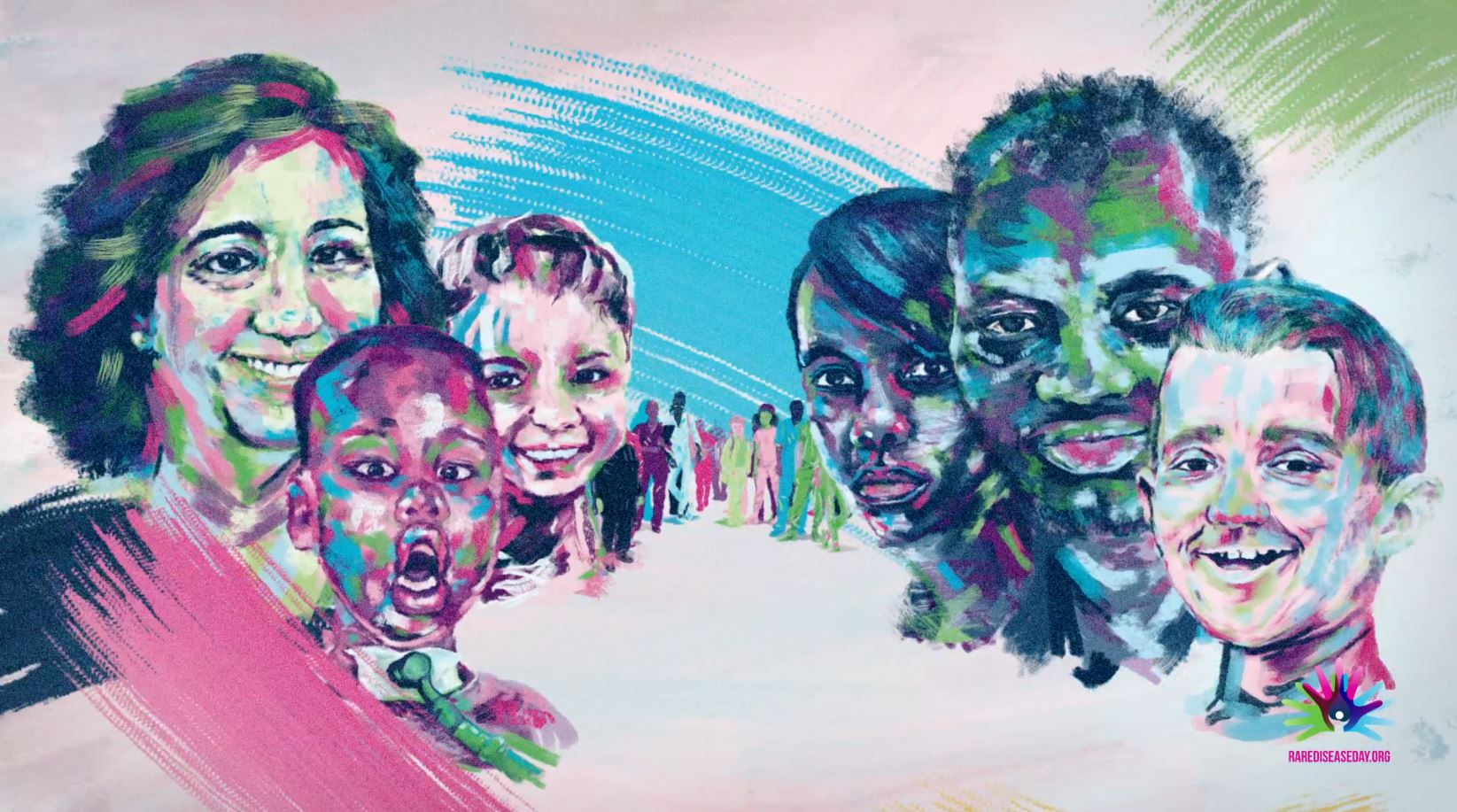 [shqiptar, العربية, Català, 罕见病日, hrvatski, čeština, dansk, Nederlands, English, suomalainen, français, Galego, ქართული, deutsch, ελληνικά, עברית, Magyar, हिन्दी, indonesia, italiano, 日本語, Lietuvių, македонски, melayu, norsk, فارسی, português, român, русский, српски, slovenščina, español, Kiswahili, svenska, Türk, Український]
If the video is not yet translated in your language and you would like to volunteer to translate it, get in touch at [email protected].
Angelina, from Australia, is living with an X-linked intellectual disability, microcephaly with pontine and cerebellar hypoplasia (MICPCH). Syafiq is Malayan and is living with Hypohidrotic ectodermal dysplasia (HED). Tristan is a fashion designer in the United States and lives with Sickle cell anemia. Regina is enjoying her time in Brazil, in remission after having leiomyosarcoma. Harvey is a 4 year old boy from Kenya who lives with Spinal muscular atrophy. Last, but not least Jon-Kristian, who was born in Norway and lives with Osteogenesis imperfecta. Read all their stories here!
Rare is many. Rare is strong. Rare is proud.
Join the 6 heroes of the official Rare Disease Day Video and show your support for the rare disease community – share your colours during the month of February on social media and join the hundreds of online events that will be organised this year.
Every year this global, patient-led awareness campaign brings together millions worldwide in solidarity. In 2020, thousands of events took place in over 100 countries, mobilising people living with a rare disease and their families, healthcare professionals, policy and decision makers, and industry and company representatives. We hope that this will grow even more in 2021! 
Visit the world map to find your country and to see the creative ways people are celebrating the occasion. Everyone can participate in Rare Disease Day and show how as a global community we are stronger together, even during the COVID-19 global pandemic. Be part of the global community!
Share the video on Facebook and Twitter using the hashtag #RareDiseaseDay to raise awareness for people living with a rare disease.
With this video, we want to show you and the whole world that rare diseases are everywhere, and the best way to raise awareness is for each of us to come together and spread the word.