Lubin, aged 12, is from Juvisy, France and is living with spinal muscular atrophy (SMA) which affects 1-9 in 100,000 people.
Diagnostic Journey
Around the age of one, Lubin's parents noticed that he fell down frequently but were unworried because he was full of energy and always stood back up. A relative who was a psychometrician noticed his unusual gait and asked to do an evaluation of him. It was at this point their doctor became concerned by the falls and initially believed it was an orthopaedic problem. Lubin was referred to a neurologist at a hospital where after many tests he was diagnosed with SMA. His family and doctors had always assumed the problem was mechanical and never thought it could ever be a genetic disease. By the time Lubin was three years old he was using a wheelchair.
Lubin's diagnosis was very difficult for their family however they had a strong network of support from the hospital and people around them. The French Muscular Dystrophy Association (AFM-Téléthon) also provided their family with lots of help, referring them to a specialised case worker to support them in finding care.
Daily Life
In his free time Lubin enjoys re-touching and editing photos which he has taught himself to do watching videos. At school English is his favourite subject and in the future he wants to learn how to fly remote-controlled drones.
In his daily life, Lubin moves around and completes daily tasks like getting ready for school with the help of his parents and sisters. As a family they all enjoy playing board games together. Lubin has had a service dog since 2014 called Hevea. Hevea is able to pick things up for him, open doors, turn on lights and even take his coat off. A service dog has been helpful in many different ways, it's a conversation starter and encourages people to look past his wheelchair. It helps Lubin to be independent and responsible for giving commands to his dog instead of being dependent on others. Lubin must go to the hospital every 6 months for a check-up and has physiotherapy three times a week.
Family journey for social inclusion
Following Lubin's diagnosis, whilst he was still at nursery school his parents began a campaign at the local school he would attend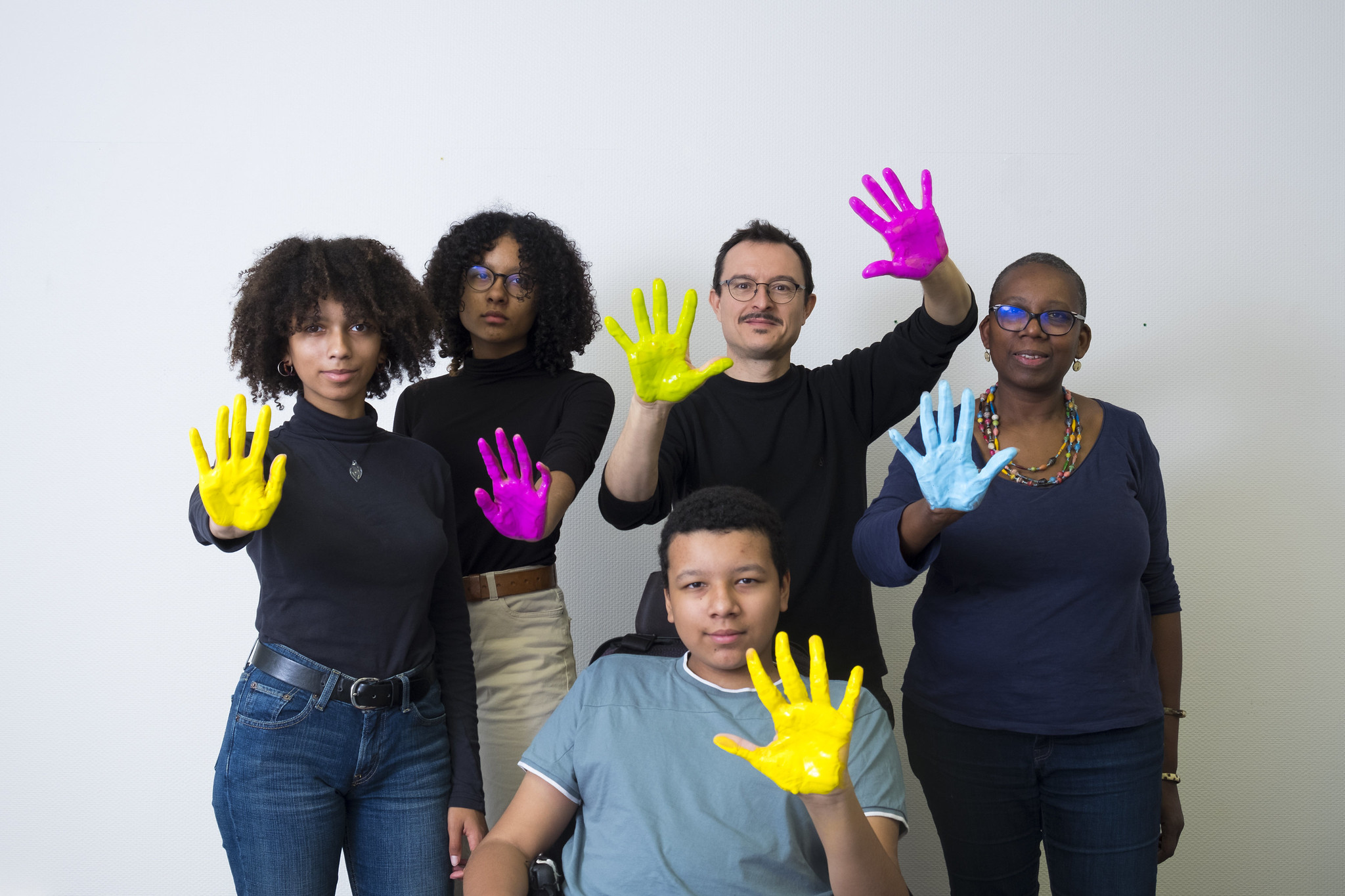 for better accessibility and for an elevator to be installed. It took almost two years of hard work and mobilising the community to achieve this so that Lubin could attend the same school as his older sisters. At that time the school was not prepared to accommodate a child using a wheelchair and the family were advised to send Lubin to a school much further away from their home.
With some adjustments and careful planning Lubin can take part in school trips and family outings. When the family travels with Lubin by car they must always consider and find out if a place has nearby parking that is accessible and can accommodate a wheelchair.
Lubin's family is involved with the French Muscular Dystrophy Association (AFM-Téléthon) which put them in touch with other families affected by rare diseases and in 2014 Lubin's family were ambassadors for the French Telethon. Through attendingthe family days organised by the association Lubin has made friends that come to visit often and the family have met a community that can support one another and learn and share from their experiences.