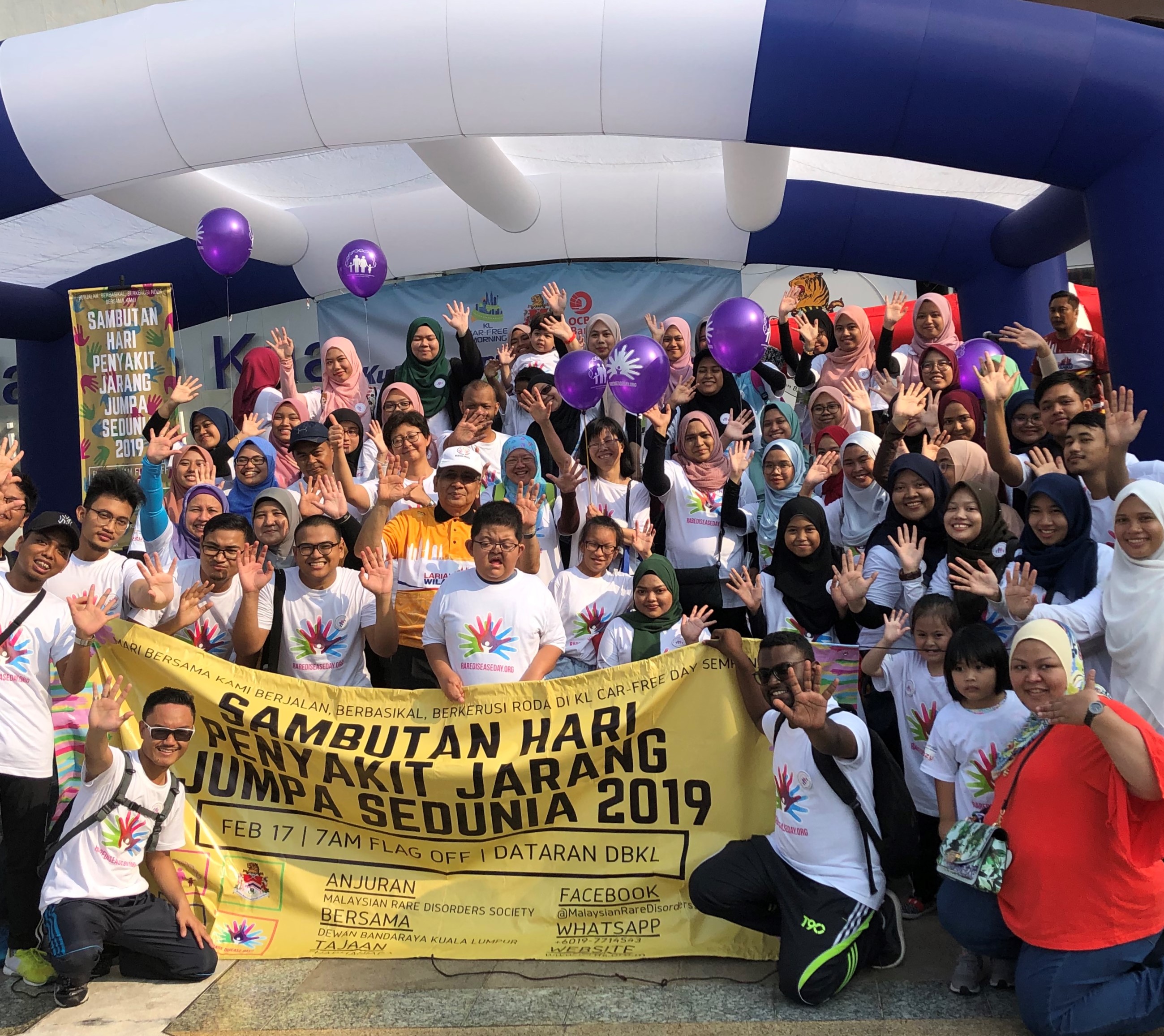 The countdown has begun for the 13th edition of Rare Disease Day! Rare Disease Day will take place on 29 of February 2020, the rarest day of the year. The campaign is open to everyone to get involved and raise awareness for people living with a rare disease all over the world!
Raising awareness of what it means to be rare
There are over 300 million people worldwide living with a rare disease. Together across borders, and across 6000+ rare diseases we work towards more equitable access to diagnosis, treatment, care and social opportunity.
Rare is many. Rare is over 300 million people around the globe.
Rare is strong. The rare disease community joins together across borders and diseases to raise awareness and advocate for equity.
Rare is proud. Show your support for the rare disease community with pride! The likely truth is that you know one of the 1 in 20 people affected by a rare disease.
Raise awareness by showing your support on Rare Disease Day 2020!
Find some inspiration below for ideas to take part in this year's campaign.
Share your Rare Disease Day activities with us!
Tell us about what activities you have planned to be featured on the Rare Disease Day website.
---
[1] Research recently published in the European Journal of Human Genetics, article authored by EURORDIS-Rare Diseases Europe, Orphanet & Orphanet Ireland "Estimating cumulative point prevalence of rare diseases: analysis of the Orphanet database". The analysis is of rare genetic diseases and is therefore conservative as it does not include rare cancers, nor rare diseases caused by rare bacterial or viral infectious diseases or poisonings https://www.nature.com/articles/s41431-019-0508-0