Today is Rare Disease Day! We are inviting everyone to share their colours and raise awareness for the 300 million people living with a rare disease around the world. By coming together to advocate for change, we can achieve equitable social opportunity, healthcare, and access to diagnosis for people living with a rare disease.
Across the globe, the international community has organised events ranging from home, office and building illuminations to tea parties, conferences, policy events, contests and many more! To discover all of them, take a look at the interactive world map of Rare Disease Day events.

This 28 February, share our Official Rare Disease Day video to spread our call for equity!
How to Share Your Colours
To easily engage with the campaign, social media channels are a great place to start! We have prepared a set of assets that you can use to show your support for people living with a rare disease. Visit our download page to discover our filters, frames, pledge cards, infographics and many more resources translated in multiple languages. Share them everywhere with your family, friends and network!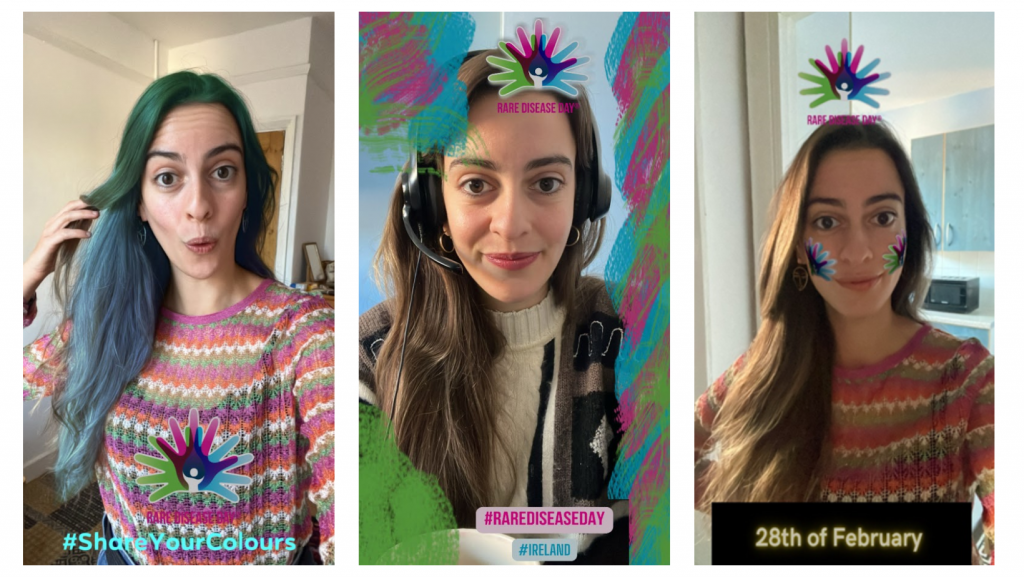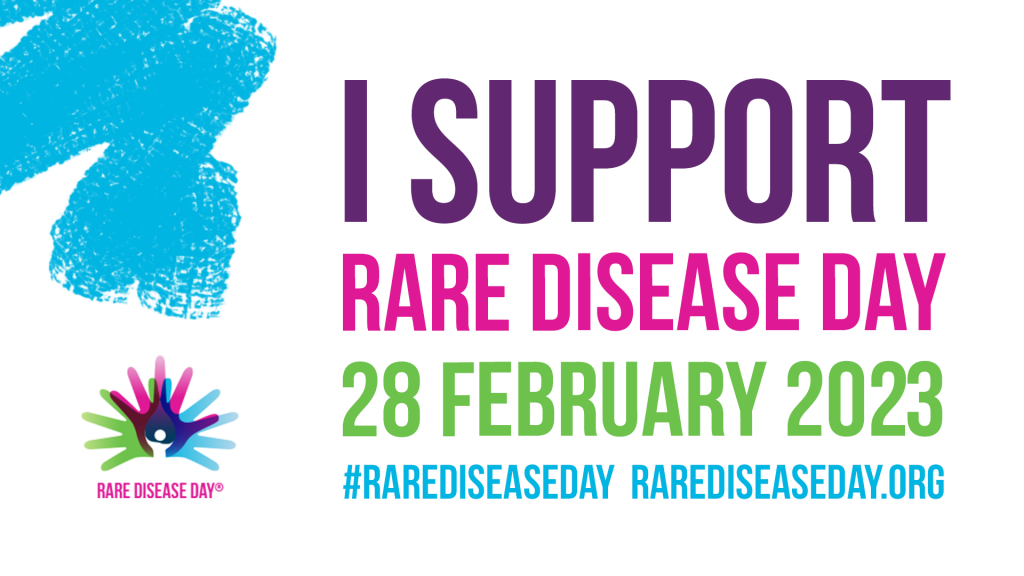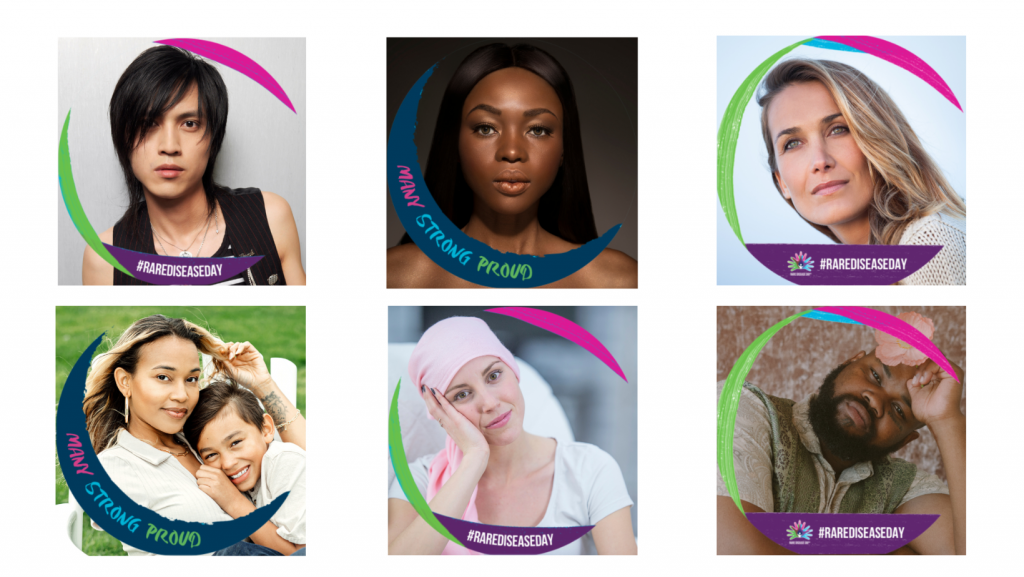 Remember to use #RareDiseaseDay in your posts to unite with the rest of the rare disease community with one common call for equity. You can also tag us and engage with all the exciting updates from around the world that we will share on Facebook, Twitter, Instagram and LinkedIn.
#LIGHTUPFORRARE
Everyone is welcome into the Global Chain of Lights! Monuments but also schools, homes and offices are joining the #LightUpForRare movement.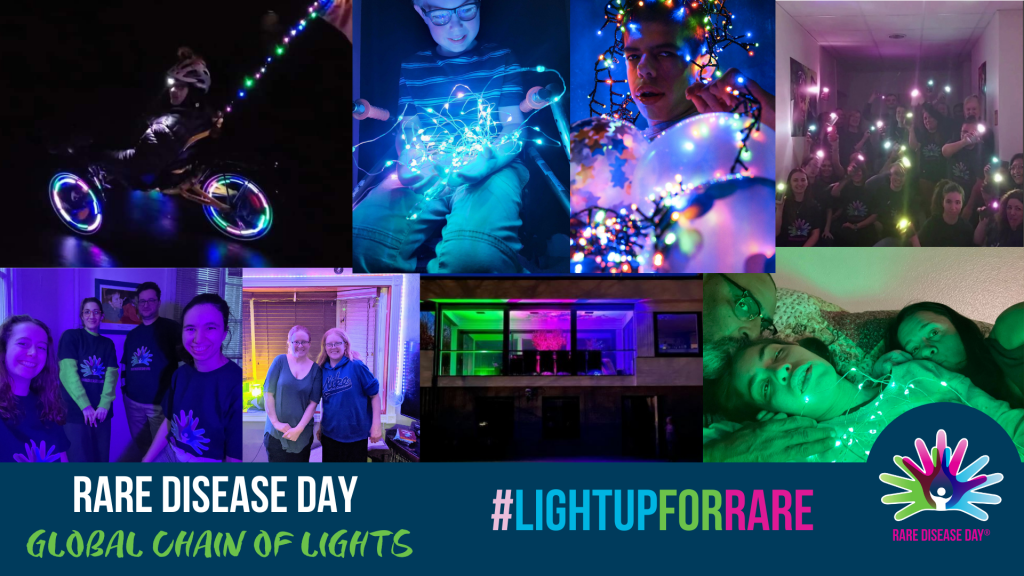 We also invite you to decorate your house and/or to post your pictures with #LightUpForRare using our filters as well as Rare Disease Day colours. At 7 pm local time, shine a beacon of light and show your solidarity with the rare disease community!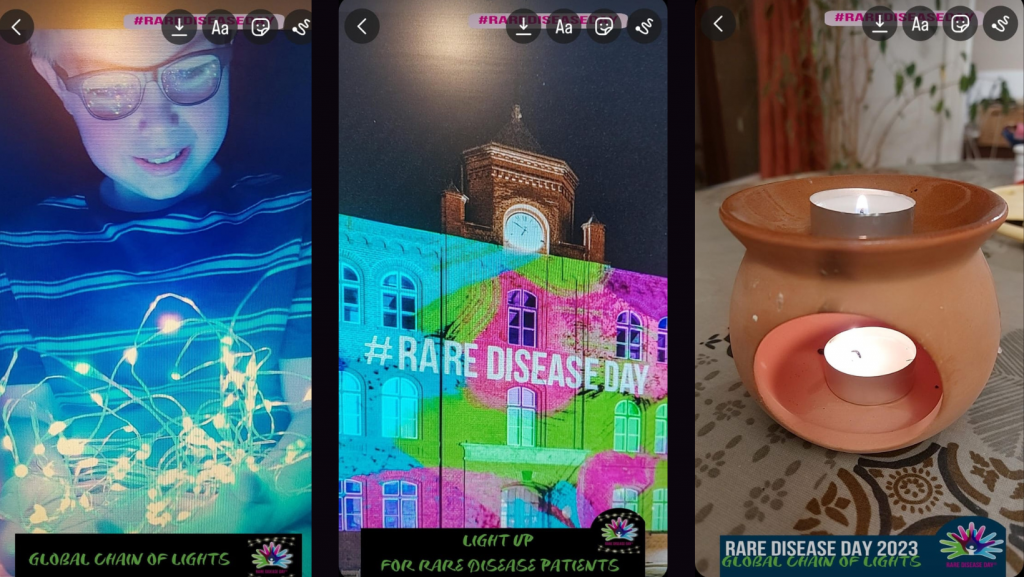 Together, let's unite and spread hope around the world!
"This Rare Disease Day, light up in solidarity with over 300 million people living with a rare condition."
Please share your Rare Disease Day 2023 highlights with us at [email protected]
Finally, we'd like to extend a huge thank you to all of those that have supported the campaign and the rare disease community.
Together we can paint a picture of a brighter future.